Hey there. Did a bit of playing in poser and today have these cute CU Toon Puppies. They are full size and CU OK.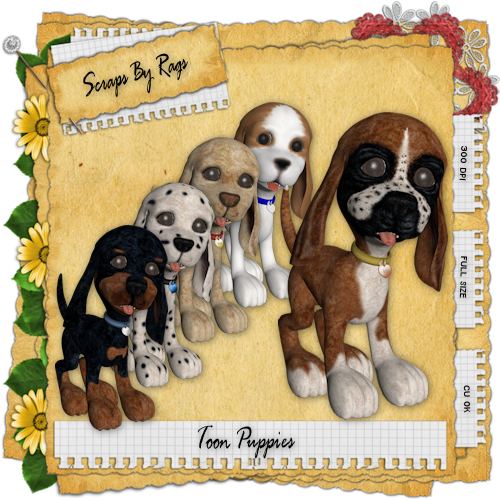 The second is also for CU and is full sized. But this one is a freebie YAY!! This cute little Toon Kitty is available free in stores. It is free in the store so just add to your cart and checkout.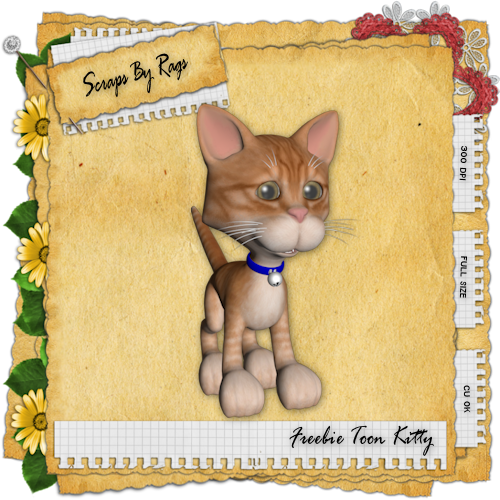 You can purhcase the Pups and download the Kitty at
Digital Chaos
,
DigiFox's Studio
or
Stargazer Scraps.