I have been changing some of my stores, leaving some where I don't think I fit in so well and joined a couple of new ones. This has had me busy with uploading and organising all my items in the new stores.....but....I did still manage to find time to make some stuffies lol.
First is this wonderful CU Silhouette Pack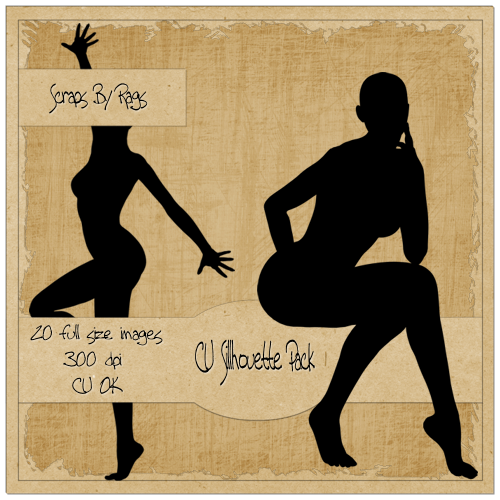 My International Gals proved to be very popular and I decided to redo them in the Cookie Doll figure as she seems to be a big hit.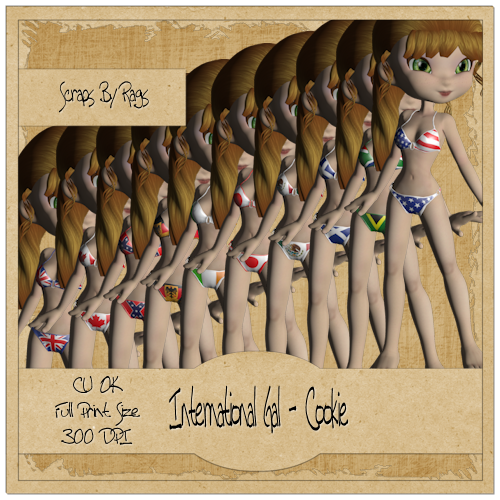 They are all both sized, 300 dpi and CU ok.
You can purhcase them at
Digital Chaos
,
Stargazer Scraps
or
Commercial Use.com
,
Scraps With Attitude
,
Your Digital Designers.