The fabulous Naughty Angel wrote a tut with my kit Oriental Pleasures.
You can find the tut on her site
Naughty's Tut Playground.
She has some great tuts there so have a look around.
I also opened up my PSP and wrote a tut of my own. I don't write them very often....in fact I don't tag very often now but I got some mojo and went with it. This tut uses Boots N Buckles.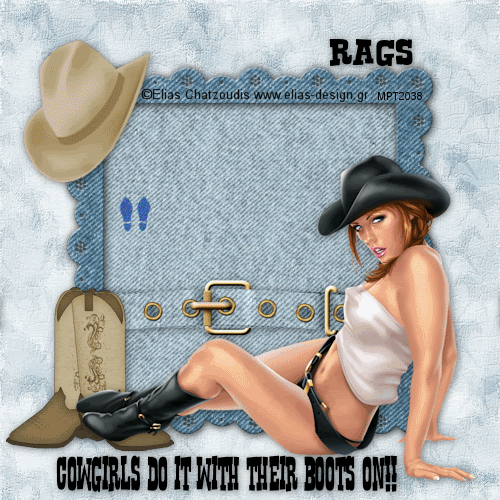 You can find the tut on my site
Tags By Rags.