I've been a busy girl over the last couple of days and come up with some new goodies for you all.
1st is this charming little kit called Unicorns & Rainbows. This kit is only $1.75 and is so sweet and magical. I'm sure you can find lots to do with it. It is tagger sized only.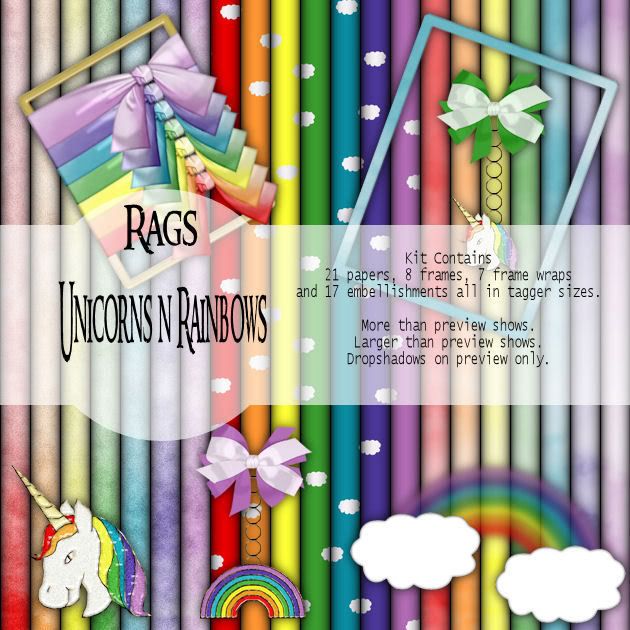 You can purchase the kit at
Digital Chaos
Next up is my first commercial use item. This fabulous little bear comes in two different poses and you get 6 colours for each pose so that's 12 bears for only $3. They also recolour wonderfully so the possibilities are endless with these. They are in full size and can be reduced for tagger size.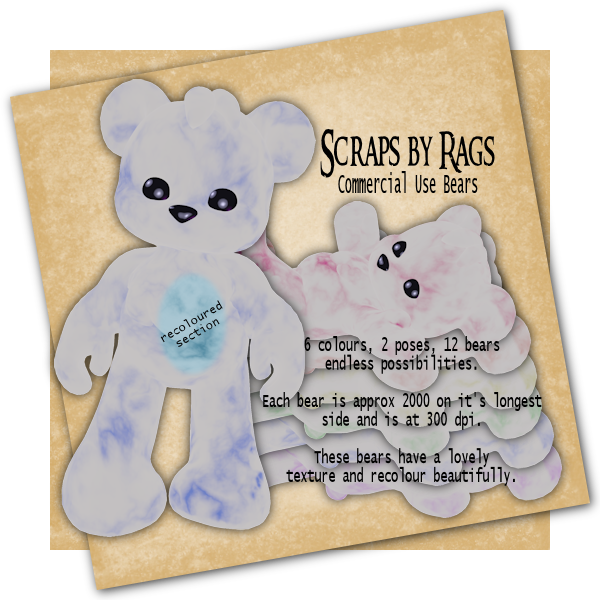 You can purchase the bears at
Digital Chaos
And last up I have this cute little bear freebie....cos free is my favourite price!! This is in full print size and recolouring is allowed. You can also use this for commercial use. Have fun with it.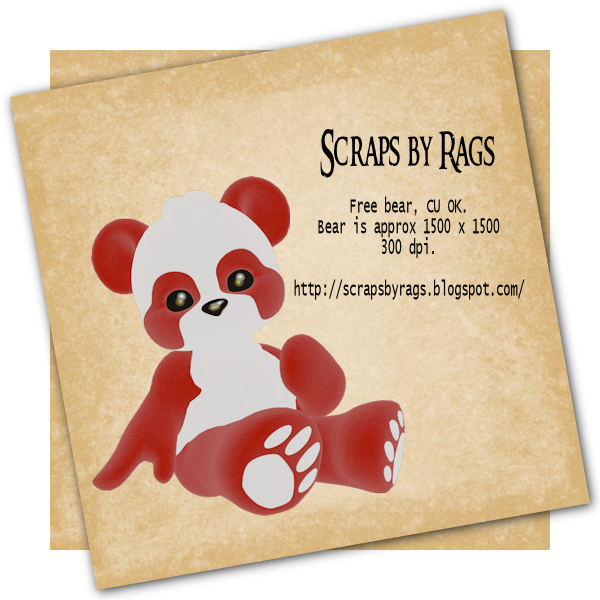 You can download the bear
Here